The recent global recession, unlike previous recessions, was very strong and left its impact on the major multinational corporations as well as stock markets worldwide. Many companies were forced to downsize which increased the rate of unemployment around the world. Uncertainty in the economic situation discouraged many investors. The entire economic scenario has greatly increased the amount of risk faced by companies in the business world.
In the past, firms used manual systems to measure risk and manage it efficiently. These systems were inefficient and did not give accurate results. Moreover, they led to a waste of time and useful resources which could have been utilized more efficiently in other areas of the business. Factors like these forced company officials to seek better ways of measuring and managing risks.
Many companies resorted to risk management software tools to help them identify and eliminate risks efficiently. These systems contained all the documents regarding standard operating procedures, Human Resource policies, all training material and many related documents. This enabled the management to build a useful repository containing all the necessary documents that can only be authorized by authorized users. The repository can be used to access the documents and use them for the purpose of analysis and identifying risks which can then be taken care of by reducing, transferring or eliminating the risk.
Companies that survived the recession and have been able to sustain their business through troubled times were mostly the ones that could identify any potential risks and use best practice measures to reduce it. However, huge multinational companies that are spread across borders find it challenging to identify and evaluate risks on time. Many companies end up wasting their resources in trying to analyze potential risks.
Therefore, it is suggested that firms should use risk management software tools in their companies. These tools have strong capabilities of evaluating and reporting data. They are able to generate reports quickly that contain accurate data. In a glimpse, managers will be able to assess how each department is doing. Generation of accurate reports using company data will help managers scrutinize different aspects of the business and help keep a careful eye on the company's progress.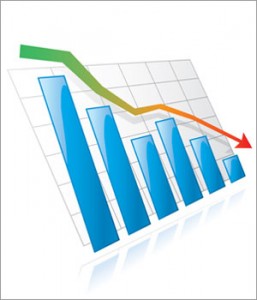 The risk management software tool can also be used as an integrated system to encourage constructive communication throughout the organization. This will result in greater cohesion in business practices. It will also encourage quality control and greater transparency throughout the business.
The method of risk management in companies has evolved over the years. FDA regulations and ISO guidelines are mostly used to help companies draft risk management and risk prevention strategies. Risk management software enables firms to understand their business and at the same time prevent it from any risks that might damage the business. They also help firms develop useful strategies to reduce or eliminate risks that maybe harmful for the growth or the reputation of the company.
Further reading: Corporate Governance | Audit | Performance Improvement